TroopWebHost will provide your troop with its own website hosted on a secure server, to which every member can log on to access information appropriate to their role.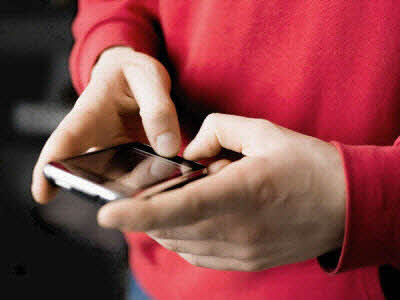 Designed For Mobile and Desktop
With our responsive design techniques, every page of your TroopWebHost site adapts to the size of your screen.

On your cell phone you will be able to scroll vertically through the content, while on a desktop the page will widen to use the available space.

All of your troop's information will be at your fingertips, wherever you go.

And our mobile app works even when you don't have Internet access!
Public Website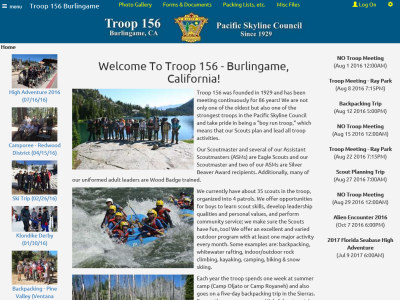 Design your home page and create as many additional pages as you'd like.

Use our WYSIWYG editor to build each page, or insert your own CSS, HTML and Javascript to create a unique look. Drag and drop photos into your page and resize them by pulling on the corner.

Insert "widgets" to display information from your database, like recent photos or current announcements and upcoming events.

Add a "Contact Us" form to any public page. When visitors submit the form their information will be sent to designated leaders.

You can choose to make your photo gallery public, or limit it to members of your troop after they log on. Any number of photos may be linked to each event on your calendar.
While TWH is packed with so many outstanding features, the best of these is the way new features and improvements are created. Any user can submit a proposed new feature or capability and, with the help of TWH support staff, the proposal is adjusted to be useful to a larger group of users. All users can vote for (and comment on) any of these proposals they would like to have implemented.

Most of the time when I have a request, I am able to find another user's request that I can join by voting, rather than starting a new request.

Proposals that get the most votes are implemented and announced in the monthly newsletter. A really nice touch is an email that is sent to each user who voted for the feature, so they can begin using it right away.
- William John Mayer, Assistant Scoutmaster, Troop 116, Millstone Township, New Jersey
---
Thank you again for such wonderful customer service. That is one of the first things I mention when I tell other leaders about your product!
- John Leone, Scoutmaster, Troop 149, Greensboro, North Carolina
---
As we - Troop 4103 in Los Altos - are wrapping up our first year on TWH, let me express my gratitude for what you've created. It's a lifesaver! We're getting so much benefit out of so many of your functionalities - I don't know how we'd be able to run the troop without it. Thanks a ton!
- Miranda Hoogendoorn, Scoutmaster, Troop 4103, Los Altos, California
---
We're new to TWH. Liking TWH a lot. Getting past the overwhelm of so many features! LOL
- Charles Holdener, Committee Chair, Troop 70, Setauket, New York
---
Thanks for such a great platform for us to be able to use! I couldn't imagine running the unit without this program!
- David Schepmann, Committee Chair, Troop 298, Nolensville, Tennessee
---
We tried going to Scoutbook beginning of the year and are too frustrated with its limited functionality compared to our TroopWebHost account. We are moving back to TroopWebHost! Thank you for your excellent program!
- Ken Gallegos, Scoutmaster, Troop 97, Boise, Idaho
---
I used Troopwebhost at another Troop as a parent and LOVED it. I am getting this Troop more organized and knew this tool would be essential.
- Carolyn Nagy, Committee Secretary, Troop 161, Euclid, Ohio
---
Troop 18 loves it. This web-based management tool is one of the best I've used- either personally or professionally.
- Don Sprinkle, Scoutmaster, Troop 18, Atlanta, Georgia
---
TWH is the leader and the best. I couldn't imagine running my troop without TWH.
- David Harvey, Scoutmaster, Troop 18, North Little Rock, Arkansas
---
I am really happy with the website. It really helps with communication and the ability to have everything in one place is awesome.
- Scott Galley, Scoutmaster, Troop 177, New Port Richey, Florida
---
We use TroopWebHost as a central location to save all of our troop photos and videos. We loaded photos from trips going back 10 years so alumni scouts and parents can always enjoy the great memories.
- Rob Hanrahan, Committee Chair, Troop 334, Montvale, New Jersey
Membership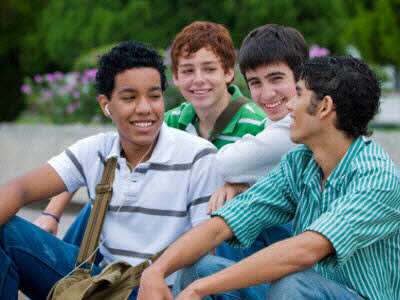 Create membership records for scouts, parents, adult leaders, outside merit badge counselors, and alumni. Link parents to their scouts so they can access their information.

Members log on to the site to keep their contact information up to date. Parents and adult leaders fill out a skills and interests questionaire to indicate how they could be useful to the troop.

Track all completed training and identify leaders who need to complete or renew specific training courses.

Enter leadership history for scouts and adults. Current adult leaders can be displayed on your public site, along with their photos and bios.

Create dynamic member lists based on rules like "all First Class scouts and above, and their parents" so you can send them e-mails and create events that are just for them.

Maintain Order of the Arrow advancement dates and Mic-O-Say tribal membership.

Prepare for rechartering by tracking the registered members to be included in each charter year, then produce a ScoutNet-compatible recharter file to upload to the BSA.

Collect and report your troop's Journey To Excellence scores.

If you are thinking about adding a Scouts BSA troop for girls, please see what we have to offer.
---
You guys are lifesavers! I can't tell you how many hours were spent on paperwork before we switched to you!
- Amy Smith, Recharter Coordinator, Troop 581, Gainesville, Virginia
I wanted to thank you so much for your great system. Our Troop uses it for everything and it has made our record keeping much more accurate and communications so much easier for a large Troop like ours. I recommend it to all units I talk to.
- Ethan Dixon, Scoutmaster, Troop 44, Philipsburg, Pennsylvania
Advancement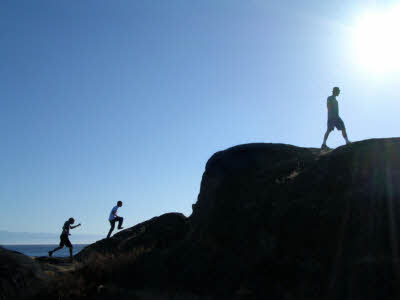 The requirements for every merit badge and every rank - including Venturing and Sea Scouts - are already in the system, updated for you as new versions are released.

Quickly sign off on requirements for a group of scouts, or for individual scouts. You don't need to use ScoutBook to track advancement.

Use the mobile app to sign off on requirements while on a campout, even when no cell phone connection is available.

Some requirements are automatically marked complete based on a scout's activities, such as participation in community service or holding a qualified leadership position.

Identify requirements that are still needed for scouts working their way toward First Class, and for those working their way up to Eagle.

Identify scouts who are not advancing and those who just need a Scoutmaster Conference and Board of Review to complete their next rank.

Produce reports and labels to prepare for your next Court of Honor.

Transfer recent advancement data electronically to the BSA's Internet Advancement 2.0 page.

Scouts can view their status on-line and request sign-off on requirements they've completed.
We never used Scoutbook, which I always wondered about. But now I see the benefits of having integrated advancement vs separate. I wouldn't even consider it, even as Scoutbook replaces Internet Advancement. Just too many benefits of integrated services.
- John Kluchka, Advancement Coordinator, Troop 342, Eden Prairie, Minnesota
---
I love this website!! You make my job as Advancement Chair so much easier!!
THANK YOU THANK YOU THANK YOU!!!!
- Stephanie Porter, Advancement Chair, Troop 484, Vacaville, California
---
It goes without saying that TroopWebHost has all the features needed to support rank advancement, merit badges, training, and leadership for the scouts. I recommend TroopWebHost to every scout leader that I have a discussion with & will continue that in the future.
- Tim Toennies, Webmaster, Troop 85, O'Fallon, Illinois
---
What's not to love? I especially like how every member of our Troop has access to seeing what merit badges their scout has earned and what requirements are still needed to complete a certain merit badge. Thank you for designing such a great tool to make our jobs easier!
- Susan Heilmann, Advancement Coordinator, Troop 156, West Branch, Iowa
Calendar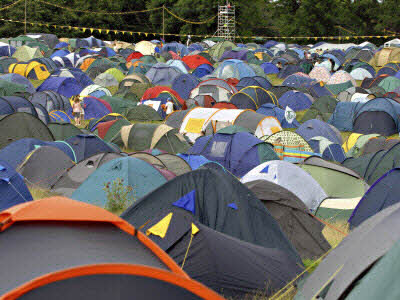 Add events to your calendar for every upcoming campout, meeting, community service, fundraiser, or other troop activity.

Select from the pre-defined event types or create your own to meet your needs.

Maintain detailed information on each event location, including a map, directions, and link to its website.

Let parents and scouts sign up for events from the website or the mobile app. Parents can approve an electronic permission slip. Leaders confirm their participation by taking attendance.

Automatically credit attendees for camping nights, service hours, hiking miles, cycling miles, and paddling miles. Use this information to sign off on rank and merit badge requirements.

Create shifts for fundraisers - like Christmas Tree sales - and allow members to sign up for those shifts. Shifts can also be used for potluck dinners to sign up for particular types of food.
With every outing we can include the key advancement opportunities by rank and merit badge. This feature has helped us get better Scout involvement because they can see what they can earn before they sign up.
- Rob Katz, Treasurer, Troop 591, Redmond, Washington
---
TroopWebHost has significantly simplified how we track sign-ups for events and manage payments. It's saved a lot of paperwork and eliminated passing checks back and forth to our treasurer, and people are much better informed about what's going on.
- Peter Bird, Scoutmaster, Troop 373, Pittsburgh, Pennsylvania
Accounting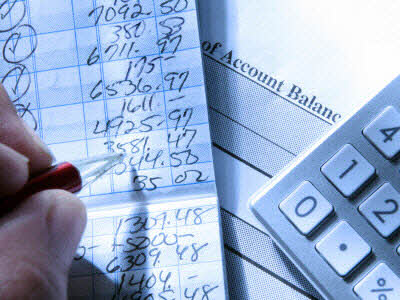 Makes your treasurer's job a piece of cake!

Tracks balances for member accounts, troop checking account, and every event, with a minimum of effort.

Reserve accounts can track advance payments for summer camp or Philmont.

The Payment Collector allows your treasurer to quickly accept payments at meetings, via cash, checks or credit/debit cards.

Group transactions make it easy to charge dues, and to charge event participants for their share of the costs.

Adult leaders can request reimbursement for expenses incurred on campouts, which the Treasurer reviews and approves.

Quickly create annual budgets and measure actual performance against budget.

Scouts and parents can view their balances and transaction history on-line.

Parents can make payments on your troop's website via credit card, debit card, or ACH bank transfer, which are automatically posted to their account.

Balancing your troop checkbook is a breeze - just check off the deposits and withdrawals from each statement.
We're continually impressed with the usefulness of the site to manage troop operations and really glad we chose TWH. I provide a solid testimonial anytime I hear someone ask about unit software. The finance module is so much better than most of the competition, especially when I'm talking with a ScoutBook fan and they realize what they are missing. :)
- Eric Saddler, Assistant Scoutmaster, Troop 974, West CHester Township, Ohio
---
Transparency is probably the biggest thing I like about using your service. I like that everything I am doing as treasurer is available at any time to anyone on the committee....and that the parents can log in and see what's going on in their scouts' accounts.....completely open.
- Brad Watts, Treasurer, Troop 287, St. Johns, Florida
---
The Money section makes my job so much easier! Thank you for a great product.
- Diane Eulo, Treasurer, Troop 2, Summerville, South Carolina
---
I would like to thank you for the Troop Web Host system. It's hands down the best scout management system I have used and makes my job as troop treasurer a breeze.
- Adama Brandau, Treasurer, Troop 4056, Canton, Georgia
---
The parents readily accepted doing web based payments and the system (and PayPal) handled the transactions as advertised. We are very pleased with TWH and for the support that you provide.
- Vic Adamo, Troop 4, Vestavia Hills, Alabama
---
The thing that impresses us most about TWH is the financial accounting capability. I can see based on how the tool works that you shared our Treasurer's frustration with managing finances. We have gone from a primitive spreadsheet system with virtually zero visibility to a true credit/debit ledger system with complete visibility for the members, for the trip coordinators and for the committee. It saves time and is orders of magnitude more informative. Another big win-win.
- Michael Trilling, Scoutmaster, Troop 5, Bedford, New Hampshire
---
As a Treasurer, TroopWebHost makes my job a lot easier. Parents are able to see their scout balance as well as what transactions posted to their Scout Account. Also I am able to email account balances and upcoming due dates for activities. Everything stays confidential and the information is communicated efficiently.
- Marsha Golod, Treasurer, Troop 8463, Cape Coral, Florida
---
Before we started using TroopWebHost, collecting money for campouts and events was a nightmare. TroopWebHost allows parents to deposit funds into their scout's account online and the troop simply debits the scout's account to pay for events. This allows us to spend our time focusing on the boys, not money. TroopWebHost is a fantastic, encompassing package that is an integral part of our Troop operations.
- Eric Cassity, Scoutmaster, Troop 518, Lexington, South Carolina
Fundraising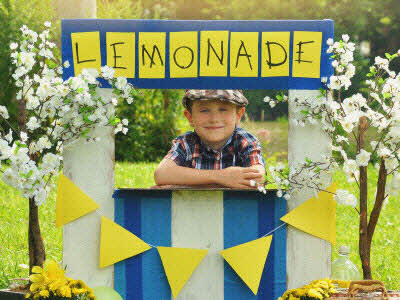 Manage every aspect of your fundraiser, from orders to inventory and product delivery.

Download photos, descriptions and pricing of the current Popcorn fundraiser items.

Scouts can enter their own orders on-line and the system consolidates all orders so you know exactly what you need to buy.

Customers can order merchandise on-line directly from a scout, using that scout's personal URL at the ScoutSales.org website.

Accept credit cards when selling direct from a retail location and track all sales.

When you're ready to distribute product, reports show the quantities going to each scout. Scouts can print out their own orders to organize their deliveries.

Sales campaigns can also be created to sell merchandise - like troop t-shirts - directly to your members. Members can pay for items via on-line credit card payment or by deducting from their personal account.
The Booth Sale feature was GREAT. It was fast enough between "clicks" or submissions that we had no problems keeping up with the concession stand style of selling. So now we have exact numbers on the items that we sold and we will be better prepared for next year. All of the adults that collected the money loved the system. We were the only booth in the whole park that was accepting credit cards.
- Matt Edwards, Treasurer, Troop 289, Spring Hill, Kansas
Communications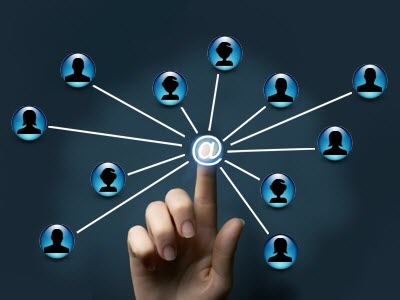 Send mass e-mail and SMS messages to your entire troop, or selected members or subgroups. Messages can be sent from the site, or they can be sent from any e-mail client using our new e-mail relay addresses.

The system automatically generates a weekly electronic newsletter that is e-mailed to every member of the troop.

The newsletter includes current announcements, upcoming events, and is personalized to each recipient with their sign-up status, medical forms that are about to expire, training that is about to expire, troop equipment and library materials that are checked out to family members, account balances, recent transaction history, merit badges in progress, and requirements that are needed for the scout's next Boy Scout rank or Venturing rank.

The system sends out automated reminders for upcoming events. Parents and scouts can subscribe to the Troop Calendar to stay aware of scheduled activities on their cell phone's calendar application.

And with TroopWebHost, communication goes both ways! Members can log on to the site to view all messages they've received or sent, and to reply to any message. They can also respond to survey questions posed by troop leaders, to cast their vote on important topics.
TroopWebHost has given our Troop the ability to spend more time working on programs for the boys instead of wasting valuable adult resources on administrative work. Not only does our website keep us organized but it is our main source of communication. We couldn't imagine running our Troop as efficiently as we do without TroopWebHost.
- Kathy Boyle, Committee Chair, Troop 590, Massapequa, New York
---
Although our old web system generated a weekly eBlast email, the newsletter from TWH is far more comprehensive and helps to keep the parents better informed about their Scout's activities.
- Rob Katz, Treasurer, Troop 591, Redmond, Washington
Security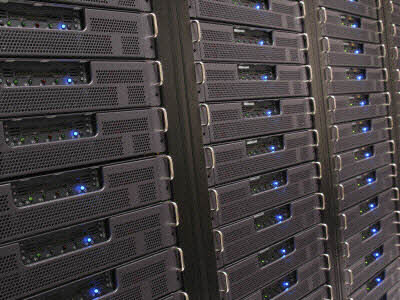 Your information is secure with TroopWebHost.

Role-based security allows you to assign each user one or more roles. Roles determine what items they'll see on their menu when they log on, and can also restrict access to particular fields.

Use the predefined roles, or create your own to fit your troop's requirements.

Users can change their own passwords and must create "strong" passwords with a mix of upper and lower case letters and special characters.

Your site resides on a dedicated server in a secure data center managed 24/7 by LiquidWeb. All access is secured via 2048-bit SSL encryption.

Data is stored on fault tolerant mirrored SSD drives, with hourly backups to a secondary drive and an off-site location.
Security/user roles was one of the main reasons we left Scoutbook. With Scoutbook, it was pretty much all or nothing as far as security settings were concerned. We love the granular level of security that TWH provides as well as the awesome customer support!
- Bryon Brandon, Assistant Scoutmaster, Troop 177, Oklahoma City, Oklahoma
Try out a real working copy of the software.
Check out our latest enhancements - and the Website of the Month!
Find step-by-step instructions for every function.
Your site will be available in just a few minutes.
Copyright 2023, Web Host Services LLC. All rights reserved.
TroopWebHost is not affiliated with or endorsed by Boy Scouts of America.